High Tech : liste de 70 personnalités influentes
Voici une liste (non exhaustive) de 70 personnalités IT, internationales et influentes à suivre (ou connaître), selon vos réseaux sociaux préférés. Source : SimplyZesty.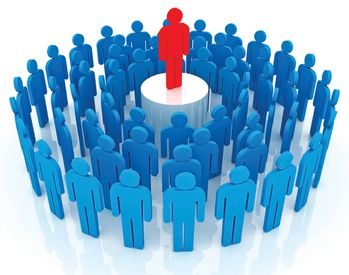 source : Google Image
FACEBOOK
Mark Zuckerberg – Founder and CEO of Facebook

Eduardo Saverin – Co-founder of Facebook, investor and entrepreneur

Chris Cox – VP of Product at Facebook

Dan Fletcher – Managing Editor at Facebook

Sheryl Sandberg – Chief Operating Officer at Facebook
Mike Schroepfer – VP Engineering at Facebook

Jay Parikh – Director of Engineering at Facebook

Chris Pan – Head of Brand Solutions at Facebook

Nathan Borror – Product Designer at Facebook

Blake Ross – Director of Product at Facebook

Bret Taylor – Chief Technology Officer at Facebook

AUTRES PERSONNALITES INFLUENTES
MG Seigler – General Partner at TechCrunch
Michael Arrington – Founder of TechCrunch; Blogger
Guy Kawasaki - Founder of Alltop.com and former Apple Executiv
Gary Vaynerchuk – Video blogger, most famous for Wine Library TV
Neil Patel – Websurfer at Kissmetrics
Brian Solis – Social Media analyst
Steve Rubel – Public Relations Executive & Blogger
Robert Scoble – Blogger, Technical Evangelist, and author


Présidents, Directeurs, Investisseurs

Pete Cashmore – CEO at Mashable

Reed Hastings – CEO of Netflix

Don Graham – CEO of The Washington Post

Marc Benioff – Chairman and CEO of salesforce.com

Shervin Pishevar – Managing Director at Menlo Ventures

Tim Chang – Managing Director at Mayfield Fun

Mark Cuban – Chairman of HDNet

Sean Parker – Director at Spotify

Adam Hirsh – Advisor at Mashable

Auren Hoffman- CEO at Rapleaf

Tim Chang - Managing Director at Mayfield Fund
Brad Feld - Early Stage Investor and Managing Director at Foundary Group

Ryan Allis – CEO of iConnect
Jason Calacanis - American Entrepreneur and blogger


EDITEURS

Todd Wasserman – Business and Marketing Editor at Mashable

Kirsten Salyer – Social Media Editor at Bloomberg View

Mat Yurow – Social Media Editor at Bloomberg News

Anthony De Rosa – Social Media Editor for Reuters

Lis Herron – Social Media Editor at the New York Times

Joe Brown – Editor of Gizmodo
Neal Mann – Digital News Editor at Sky News

Christina Warren – Entertainment Editor for Mashable

Robin Wauters – European Editor For The Next Web

Robert Michael Murray – Vice-Président, Social Media at National Geographic

FONDATEURS et CREATEURS
Alexis Ohanian – Founder of Reddit

Steve Wozniak – Co-Founder of Apple

Chad Hurley – Co-founder of Youtube

Steve Chen – Co-founder of Youtube

Tom Anderson – Co-founder of MySpace

Ben Silbermann – Co-founder of Pinterest

Kevin Systrom – Co-founder of Instagram
Sam Tarantino – Founder and CEO of Grooveshark

Drew Houston – Founder of Dropbox

Justin Waldren – Co-founder at Zygna

Dave Morin – Co-Founder and CEO of Path

Om Malik – Founder of GigaOM

Kevin Rose – Founder of Milk and Digg
Arianna Huffington – Founder of The Huffington Post

Naveen Selvadurai – Co-Founder of Foursquare

Peter Vesterbacka – Creator of Angry Birds

Joe Green- Founder of Causes


JOURNALISTES et ECRIVAINS

Liz Gannes – Writer for AllThingsD

Wil Wheaton – Author, Actor and Writer

Ann Curry – Journalist for NBC news

Brian Stelter – Reporter for The New York Times

Matthew Ingram – Senior Writer at GigaOm

Jessica Vascellaro – Senior Technology Reporter for The Wall Street Journal
Jemima Kiss – Technology Reporter For The Guardian

Jason Kincaid – Reporter at TechCrunch

Mark Milian – Tech Writer at CNN

Walt Mossberg – Tech Columnist at The Wall Street Journal, Founder of AllThingsD.


France